Last Updated: 08/24/15
Where to Stay
The Edmond J. Safra Family Lodge at NIH offers a home-like place of respite for families and loved ones of adult patients who are receiving care at the NIH clinical center. It's important and necessary for patient families and loved ones to be nearby during these difficult and often stressful times. The Safra Family Lodge provides a home away from home by providing space for solitude, family meetings and supportive fellowship. Tenants of the Safra Family Lodge must be guests of inpatients at the NIH.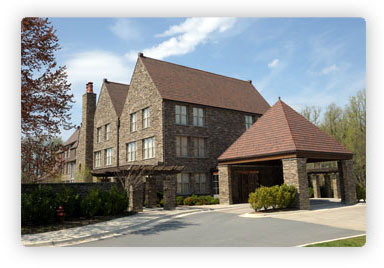 The NIH provides a list of local hotels and motels for your convenience. Some of the locations also provide patient shuttles to and from the NIH campus, but please call your lodging to confirm.
Clinical Trials Questions?
General Cancer Questions?